Since June 2020, Blackbit digital Commerce GmbH maintains an LDAP integration for Pimcore. Now Blackbit extends the possibilities to connect Pimcore to a central user management with the support of OpenID.
Companies can centrally manage their users and access permissions, instead of individually in each application, using external authentication providers. This is especially interesting for large enterprises and companies whose employees use a large number of web applications. Thanks to Blackbit's Single Sign-on Bundle, Pimcore now fits seamlessly into the corporate IT landscape.

Currently, the bundle supports OpenID and LDAP authentication providers. Support for SAML and OAuth2 will follow soon. OpenID is supported by a wide range of applications such as
Microsoft Azure Active Directory
Auth0
Google
Okta
and others
User-friendly configuration
Using the "Single Sign-on Configuration" menu item, the necessary settings can be made directly in the Pimcore backend and any number of authentication providers can be added. The fields used by the authentication provider can be mapped to the Pimcore user fields (e.g. username, email, groups). Specifying default roles to be applied to newly created users is also supported.

For each authentication provider (except LDAP providers), a new button is added to Pimcore's login screen: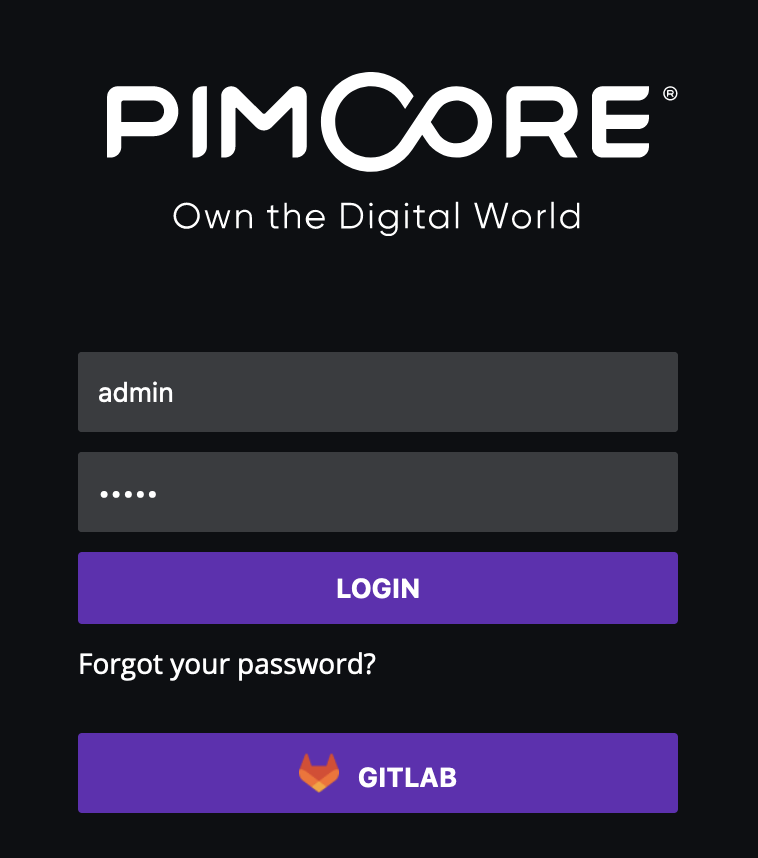 An authentication provider can also be configured as the default. When this is done and an unlogged-in user accesses https://your-pimcore.com/admin, he is automatically redirected to the authentication provider to log in. After that he will be sent back to the Pimcore backend where he is logged in.
Obtaining the Single Sign-on Bundle for Pimcore
The bundle is subject to the GPL v3 license and can be ordered from the Blackbit Shop at
https://shop.blackbit.com
for 599,00 €.