ASS-Einrichtungssysteme develops high-quality school furniture, technology products as well as holistically conceived learning room concepts. Blackbit has created the appropriate presentation platform for the visions of the full-range supplier and has put a spotlight on ASS's broad product range with a 3D preview generator.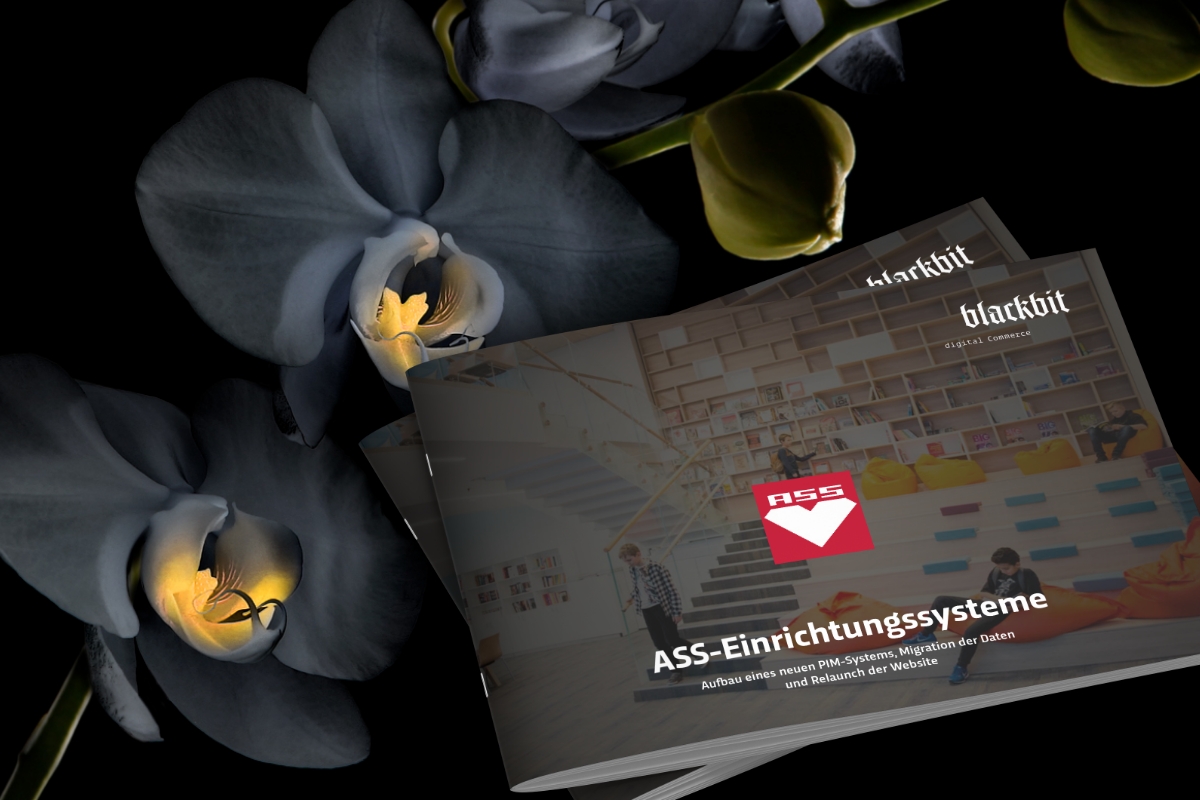 Growth opportunities thanks to perfect data management
The collaboration with ASS began with a joint workshop for the development of an ideal data model. The large volume of data was migrated from an aging PIM system and various other sources. An the end, the data was validated automatically and manually, and additional information was added.This centralized storage now provides the basis for a secure and intuitive application with low maintenance requirements.
Holistic solution approach based on Pimcore
The solution approach implemented by Blackbit builds on the product information stored in Pimcore and includes both the update of print data and a new advertising presence of ASS-Einrichtungssysteme as well as the publicity-effective communication of the company vision. From the optimization of the processes, all parties involved expect an increase in sales as well as a sustainable reduction in operating costs.
The user-friendly information structure with a clear interface supports easy handling of all editorial work on the site. Modular templates provide additional design freedom with minimal effort. The large product range of ASS-Einrichtungssysteme is managed and updated via CMS, which accesses the information stored in the PIM.
Relaunch of the website
The web presence of the furnishing specialist now features strong visualizations that clearly show its special product quality and depict specific product features in detail. In this way, ASS clearly stands out from the market environment.
In order to adequately present the products and the large selection of fabrics, colors and frames, Blackbit has provided the ASS homepage with a new centerpiece: an optimized 3D configurator that rounds off the customer's shopping experience with fluid performance, without compromising the overall performance of the site.
Elaborately designed impression pages convey the visions of ASS-Einrichtungssysteme with powerful images. Clear selection options of the individual pieces of furniture as well as a user-friendly and SEO-optimized menu support shopping with an experiential character.
The relaunch of the website was first carried out in the German, British and American versions. After completion of the entire web project, ASS-Einrichtungssysteme's range of products will be accessible in a total of 15 languages for its worldwide customer base.
New ideas for your company
Are you inspired by this development? You can read all about this case here. Feel free to contact us and together we can figure out how to increase your sales.

{{cta('1e8ff945-f3d6-4b40-89d3-3bc3477ec344')}}